If you watched the Super Bowl tonight you saw a hard fought game between two deserving teams. But one team had destiny on their side, and a city on their backs. That team was the New Orleans Saints the champions of Super Bowl XLIV.
So how is New Orleans Saints quarterback Drew Brees celebrating his heroic play in Super Bowl XLIV? He's going to Walt Disney World
In the frenzied moments just after his team claimed the National Football League championship Sunday night in South Florida, Brees stood in front of a TV camera and shouted five words that have become an almost iconic reaction to milestone achievements: "I'm going to Disney World!"
Brees's pronouncement, part of the production for one of TV's most enduring and celebrated commercials, was captured after the Saints' 31-17 victory over the Indianapolis Colts – a game during which he earned the MVP honor, completing a Super Bowl record-tying 32 passes for 288 yards and two touchdowns. He was 16-for-17 in the second half, twice leading the Saints from behind. It added up to be a catalyst for the Saints' first Super Bowl celebration in team history.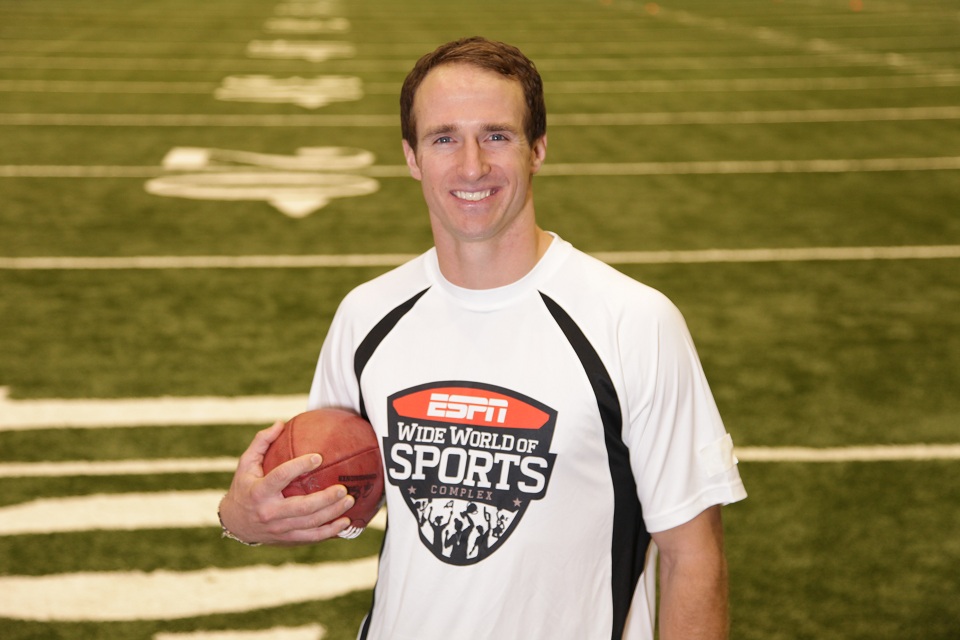 On Monday (Feb. 8), Brees is scheduled to go to the place where millions of vacationers celebrate their personal milestone moments – Walt Disney World Resort. He is to be joined in the Magic Kingdom by NFL Youth Football players, who will participate with the Saints star in a Super Bowl celebration parade down Main Street, U.S.A. The parade is scheduled for 11:55 a.m. at the Magic Kingdom.
This latest commercial is the 42nd of a series that began in 1987 following Super Bowl XXI. The first "I'm going to Disney World" commercial, featuring New York Giants quarterback Phil Simms, was regarded as a groundbreaking concept – a produced national commercial involving a current event, airing on major networks within hours of its conclusion. Brees joins a lineup of people from sports and beyond who have celebrated milestone accomplishments in "I'm going to Disney World" commercials.
follow below the jump for a history of the "What's Next" commercial:
Read More »Super Bowl MVP Drew Brees going to Walt Disney World