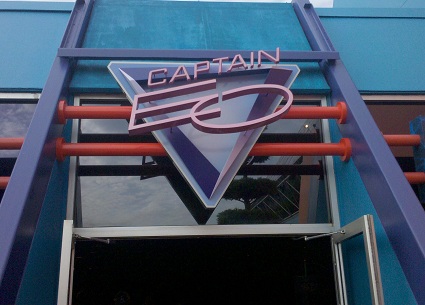 This is the original sign from when the attraction closed 16 years ago
When you think of EPCOT you don't typically think Retro. After all it's Experimental Prototype Community of Tomorrow. And yet, there is something natural about having science fiction at the park in the form of Captain EO, even if it's a flashback from the 80s. It's nice of Disney to offer this tribute to superstar Michael Jackson.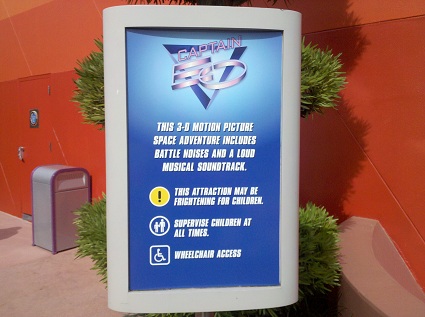 This is the first time I can remember a warning sign for 'Loud Noise'
Nostalgia is playing a big role across Walt Disney World and Disneyland right now. MSEP, World of Color, A Princess heavy Fantasyland, and Carsland all tug on our fondness for the past. This mix of nostalgia, entertainment, history is what Walt Disney loved and built with Disneyland. So again, it just seems natural.
Lot's more below the jump…
Read More »Captain EO Returns to EPCOT's Imagination Pavilion