Character breakfasts are a great way to start your day and capture a few memorable moments with your favorite Disney…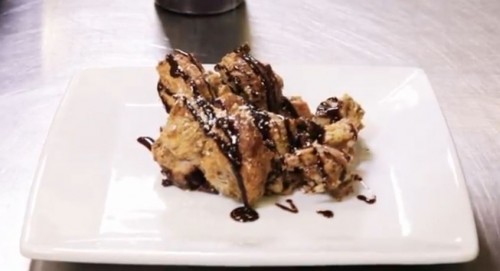 There's a dish at the Surf's Up! Breakfast with Mickey & Friends at Disney's PCH Grill in Disney's Paradise Pier Hotel that is getting plenty of raves from guests. It's the Chocolate, Peanut Butter and Banana French Toast from Chef Mark Buan and it brings a new level of delicious decadence to breakfast. I can't wait to try it.
The good news, is we don't have to fly to Anaheim, Disney has shared the recipe and a quick how-to video:
Okay, that's more of a bread pudding, but why quibble over something that looks and tastes as amazing as that. Looks relatively simple to make too.
Full recipe below the jump: