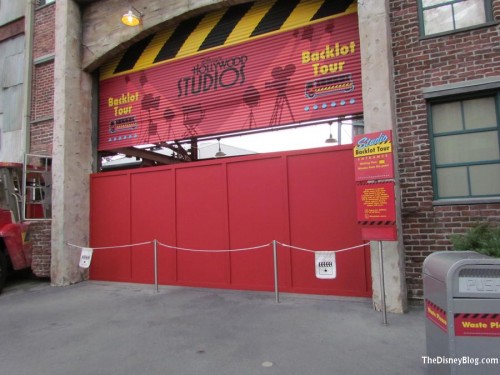 Is the next shoe ready to drop for the upcoming Disney's Hollywood Studios expansion?
Disney has already closed American Idol Experience and will slowly be consolidating its "Frozen Summer" offerings, the Sing-Along which is expected to move into the former home of American Idol, the ice rink may go away or may be moved, and the store will be moved. But Frozen is expected to have a home at Disney's Hollywood Studios for some time in the future.
For a long time, the big rumors have been about a Star Wars themed land coming to Disney's Hollywood Studios. However, there has also long been a rumor of a second expansion happening simultaneously (or nearly) that would grow the presence of Pixar Studios in the park.
Those Pixar Place rumors have been growing significantly louder recently. Word is that the Studio Backlot Tour will be closing forever on September 27th and that adjoining areas, restaurants, and outdoor vending would close beginning in early October. Meanwhile the Oaken's Trading Post store will move to the old exit area for the Studio Tour (the former AFI exhibit). It's believed that will make way for a third track to be added to Toy Story Midway Mania in the warehouse currently home to the ice rink.
Read More »Disney's Hollywood Studios Expansion Rumors Revitalized