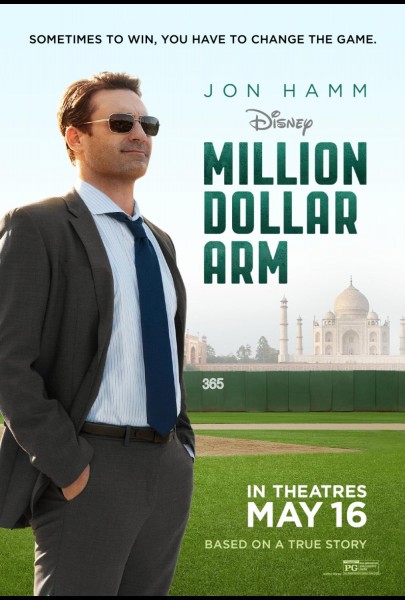 John Hamm stars in "Million Dollar Arm," the latest Disney feel-good sports genre movie. It delivers everything that you would expect from such a film and a few extras. It is based on a true story, which always adds a little extra in the inspirational column.
Hamm, plays JB Bernstein, a sports agent prone to rushing around Los Angeles in his Porsche. You meet him at a cross-roads in his career. He's trying to save his agency, but can't get an important deal to close. So he decides to come up with an out of the box idea — find undiscovered talent on the Cricket fields of India.
That's where the million dollars come in. JB will organize a contest for Cricket Bowlers with the winner earning a chance at $1 Million and an MLB contract. The movie then jumps to India where we are served some fun jokes with a side of travel montage. Eventually the winners are spotted and the whole kaboodle moves to America.
Once in America, the relationships of the main characters become more involved and twist around in slightly unexpected ways, but not too unexpected. Read More »Million Dollar Arm, a Disney Sports Film That Delivers Exactly What You'd Expect