The sign fo Gusteau's Restaurant, as featured in Pixar's animated feature "Ratatouille," has been installed on the facade of Remy's Ratatouille Adventure in the expanded France Pavilion of EPCOT's World Showcase. But rather than eat in this restaurant, you're shrunk down to the size of a rat to experience an adventure with Remy, Emil and their furry little pals.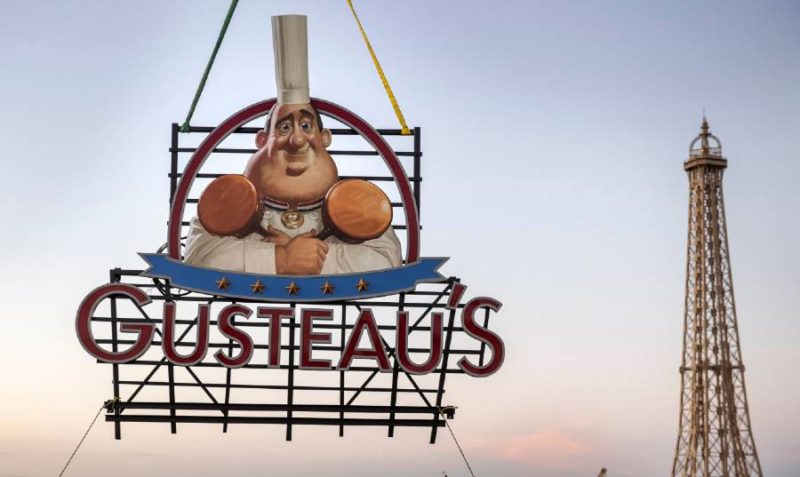 The attraction features oversized sets and trackless vehicles. Guests will race through Gusteau's kitchen in this family-friendly experience. "Remy's Ratatouille Adventure" is set to open this summer.
We've kept a close eye on the France Pavilion expansion. You get see a look at other recent changes in our latest update from the EPCOT Transformation.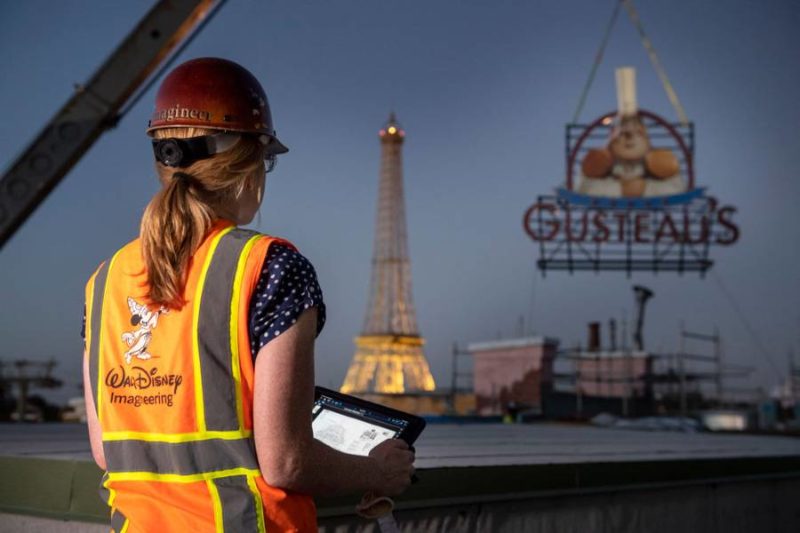 You should be able to spot the sign yourself next time you take the Disney Skyliner to or from EPCOT via the International Gateway station.
Are you excited for an attraction with Remy the "Little Chef" from Pixar's Ratatouille?
Photos courtesy Disney World.