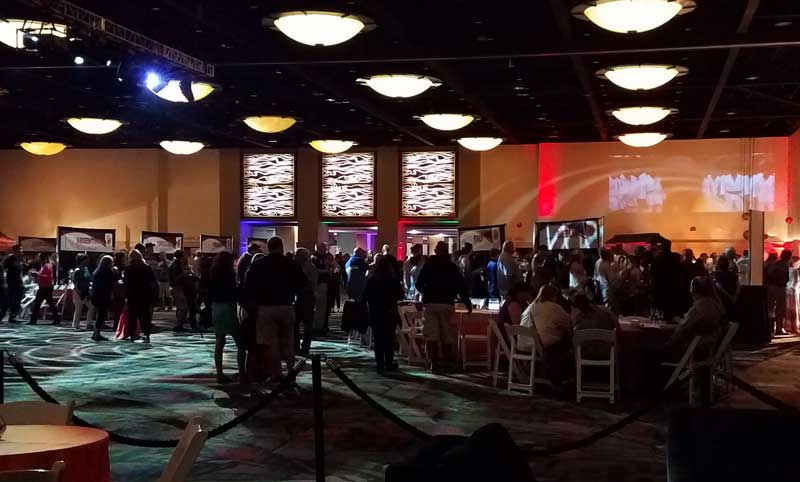 There is a yearly event at Walt Disney World that celebrates the best food the Swan and Dolphin Resorts have to offer to its guests. It's the Food & Wine Classic and it is always the last weekend in October. The bad news is you just missed this year's event, but as it happens The Disney Blog was invited to cover the event and I can offer you the best encouragement to make plans to attend this year.
The event has now been going on for 8 years and there's only been one other night that it had to be moved indoors, until this year's second night of the two night event. Normally held outside on the causeway between the two hotels, the amazing team at the Swan and Dolphin moved the event indoors into two giant convention halls. All the same great entertainment, food, and drink available, but without any inclement weather to deal with. It really was as flawless a night as you could expect.
The way the event is set up, each of the Swan and Dolphin restaurants set up a booth with a tasting sized portion created by their executive chef, some restaurants have a couple booths. There are also a few special areas, like a beer garden and Cib's bbq (only available as catering), including a new area with two Chinese food tastes.
BlueZoo's Executive Chef Todd English was around all night greeting guests and posing for photos. His Lobster roll was one of the big hits of the night. But to be honest, I didn't have a bad bite all night.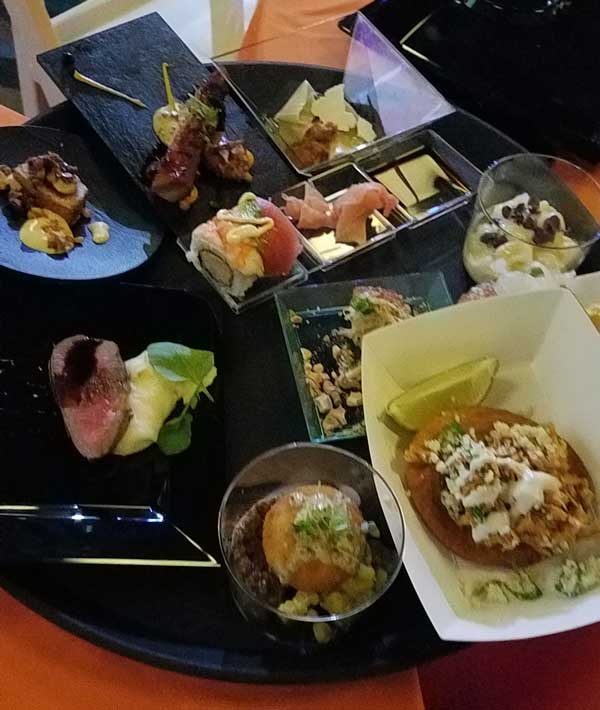 The wine and beer booths are staffed by wine distributors with great knowledge of the wineries and breweries they come from. I like to take the time to stop and ask about the wines and the regions they come from. Inevitably, I find a new wine or two I want to try later at home. This year was no exception.
The event runs about three and a half hours which is more than enough time to sample all the sample bites and quite a few of the wines and beers as well. My best advice is to pace yourself. Arrive early, try a few wines, enjoy the entertainment, then go back and try the food you now you have to have.
I've been to the event four years now and every year it gets better. Even with a move to the indoors for this year's 2nd night, it was a fantastic experience. Pencil in the Swan and Dolphin Food & Wine Classic on last weekend of October on your calendar tonight.