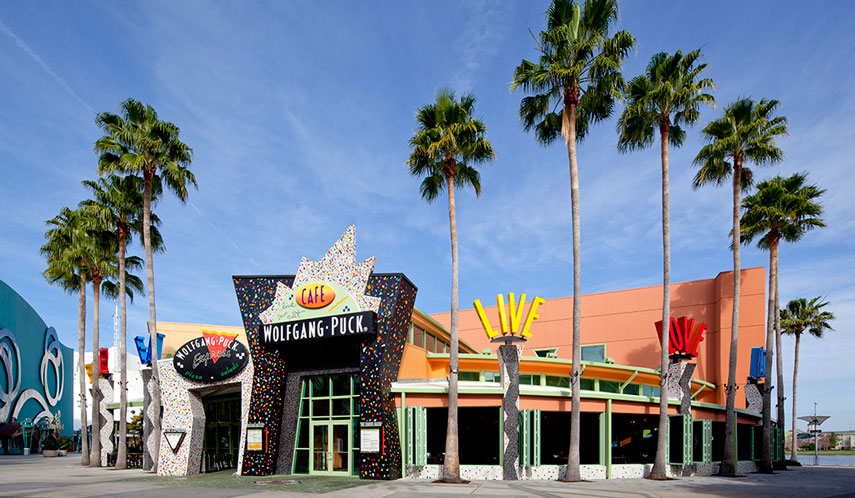 When we first moved to Central Florida, we celebrated with a dinner at Wolfgang Puck's Grand Cafe in Downtown Disney. Many other dinners followed at the Westside restaurant. Although it's been a while since we enjoyed a meal there, we'll probably head back for at least one more meal for old times sake before the restaurant closes as part of a reshuffling of dining in the new Disney Springs in 2018.
Sadly, the closure of Wolfgang Pucks also means the laying off of 193 workers at the location. Levy restaurants, which owns the restaurant is also currently renovating the old Portobello location and operates Paddlefish at Disney Springs. Laid off employees will get first crack at any open positions in other Levy Restaurant locations, including at the Amway Center in Downtown Orlando.
Updated with statement from Levy Restaurants:
"We take pride in having some of the hardest-working employees in the restaurant and food service industry. While our work at Wolfgang Puck Grand Cafe is coming to an end, we strive to continue our relationship with all team members. Everyone has been encouraged to reapply to work at one of our other properties."
Word on the street is that Disney is asking tenants in the Westside of Disney Springs to upgrade their facilities to match the new story of the shopping, dining, and entertainment district. Apparently Disney worked out a deal with Levy restaurants to keep the Wolfgang Puck brand at Disney Springs by moving it to a new location. We still don't know much about how big the new restaurant will be.
It's been a good 20-year run for the "celebrity chef" location which includes four different dining experiences – The Express, a Sushi Bar, The Cafe, and the Dining Room. The last day for Wolfgang Pucks is expected to be August 1st.
Will you be sad to see Wolfgang Puck's Grand Cafe close? How many good memories have you made there?