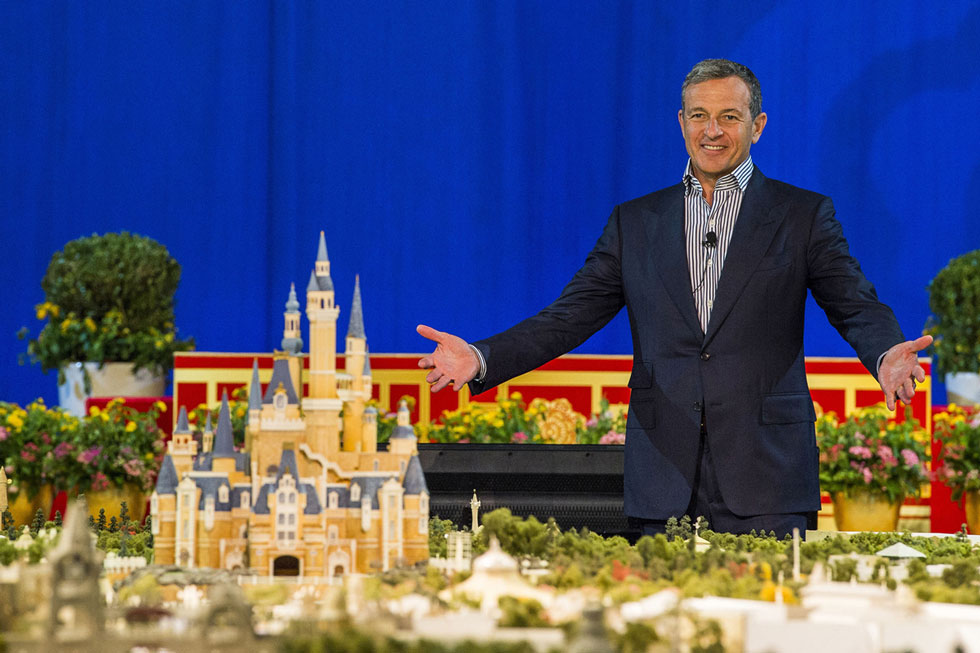 What do you do after you've run the best, and possibly largest, entertainment company in the world, rescuing it from near takeover, and elevating it to a company ready to deal with the modern world and all its modern problems? Well you write books, of course. Disney CEO Bob Iger just signed a deal with Random House to publish a book on leadership and management.
The book plans to explore "the ideas, values, and growth strategies he has developed in his 11 years as CEO of Disney, the world's largest media company." I imagine there will be some great nuggets of why and how he made some of those mega-deals for Pixar, Marvel, and Lucasfilm too.
"For eleven years, I've had the privilege of running one of the world's most well-known and admired companies, interacting with countless creative geniuses, innovators, and almost 20,000 enthusiastic, motivated employees – and all during a time of great challenge and opportunity," Iger was quoted in the announcement for the deal. "It takes a very different kind of leadership to manage a global brand in such a dynamic marketplace, and I look forward to sharing what I've learned with readers. The experience of managing a company whose primary business is storytelling is a story unto itself."
Iger's contract as CEO for Disney expires in 2018. No candidates for replacement have yet been named.
(via Deadline)