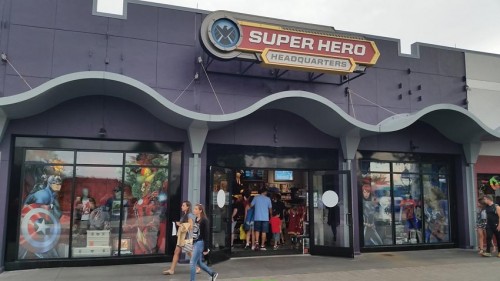 Downtown Disney welcomed a new store focused on Disney's Marvel Super Heroes this week. It's located on the Westside next to D-Street and right across from Exposition Park, home to all the new food trucks.
There are a ton of Avengers, S.H.I.E.L.D., and character profiles around the store. But you'll have to look pretty hard to see the word Marvel. It's not on the sign outside, nor on any of the internal signage.
It's almost like there is some contract preventing them from using the word Marvel in their store. Oh wait, there is. Another reason for Disney to work some sort of deal with Universal Orlando Resort for the theme park rights to its own movie properties.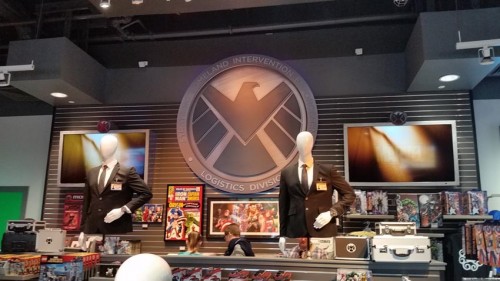 What we do see is a lot of references to S.H.I.E.L.D. and, of course, tons of great toys, apparel, and collectibles. There's even an opportunity to have yourself inserted into the Marvel Universe.
Here's a quick video tour of the location.
The new store occupies the former location of United World Soccer, which now has a trailer down by House of Blues. More photos below:
Are you excited to see Disney paying more attention to it's Marvel properties at Walt Disney World?