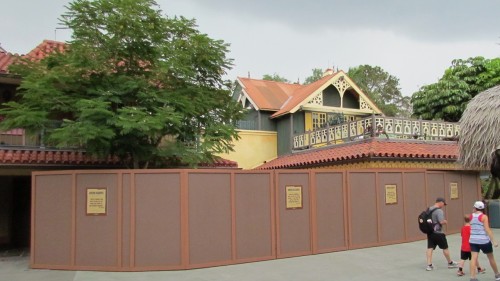 As we reported last month, the Magic Kingdom is adding another restaurant by returning an old space from Character Meet & Greets to its original food service purpose. Originally known as the Adventureland Verandah, it will return with a new theme, a larger kitchen (shared with Liberty Tree Tavern), new name, and MyMagic+ technology similar to Be Our Guest in New Fantasyland.
Here's a look at what we can see of the remodel right now:
The latest rumor is that the restaurant will be themed to something related to the Jungle Cruise. No idea what the menu will involve yet, but the original location had an asian flair to it.
What type of food do you think fits with the Adventureland theme?