After a few months of refurbishment, the Florida Mall location of The Disney Store has reopened under the new interactive play themed model. It's been open for a few weeks now, so we dropped by to see how things are going.
The new look of the store resembles the more modern lines shoppers are used to seeing in malls these days.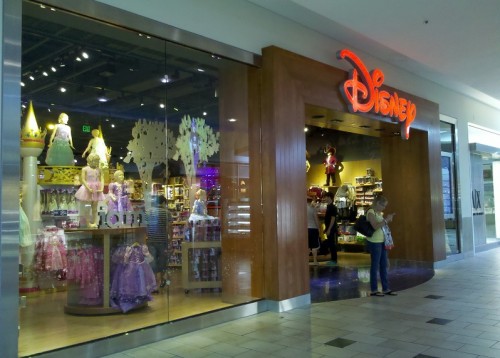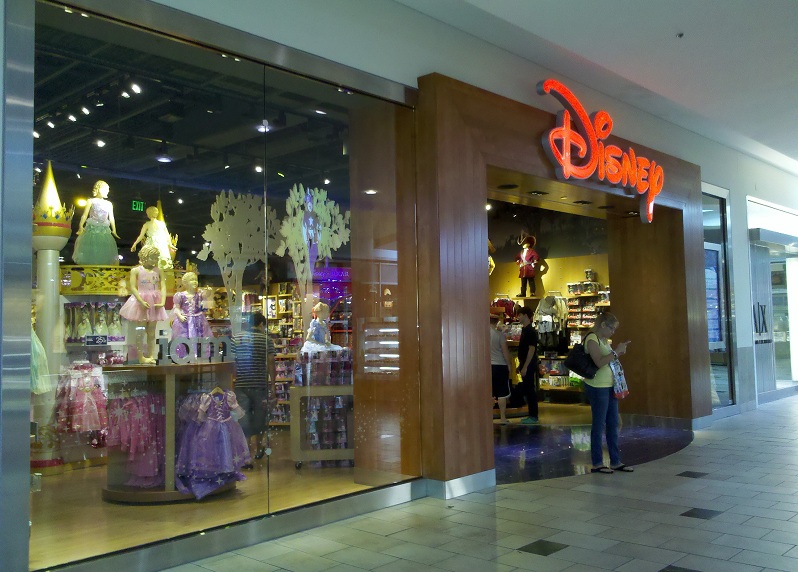 Inside there is a boy side…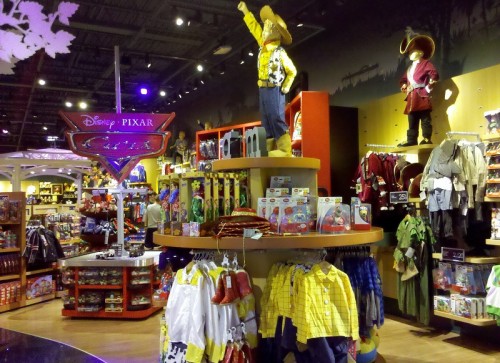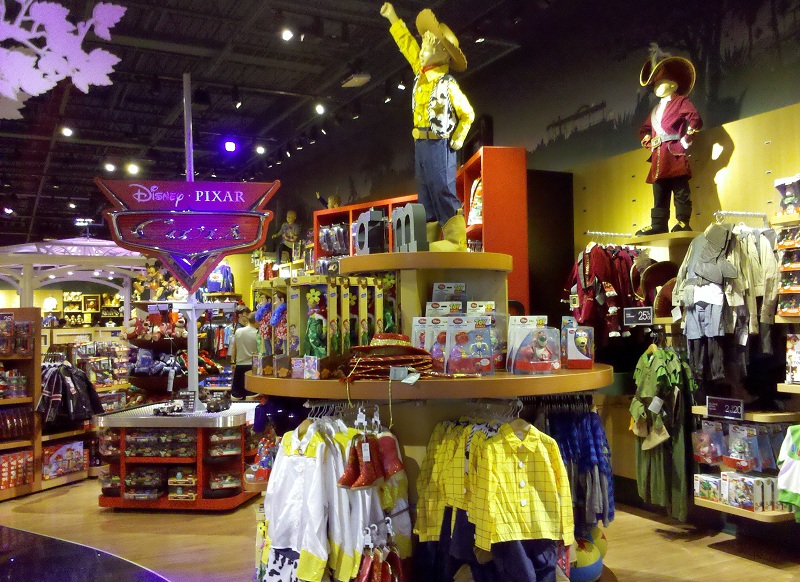 and a girl side.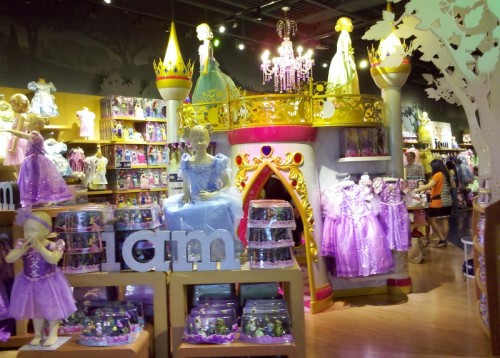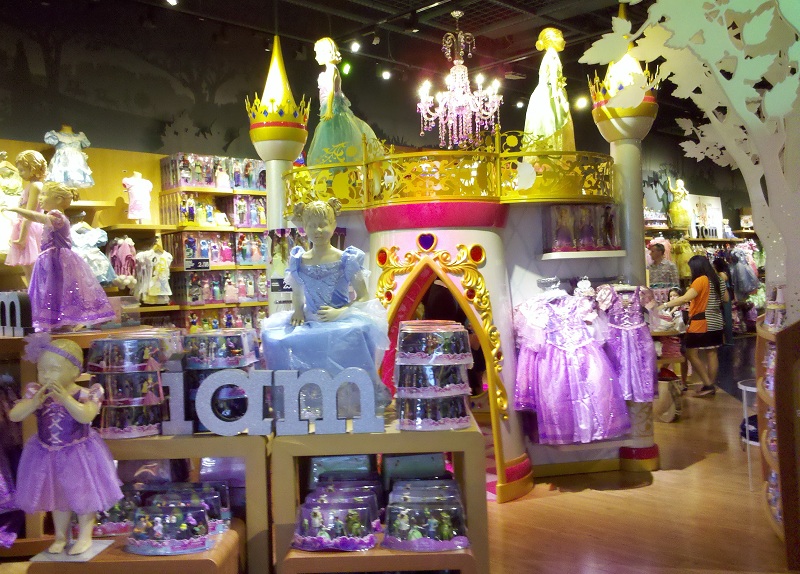 Sadly, not a lot of adult or home merchandise.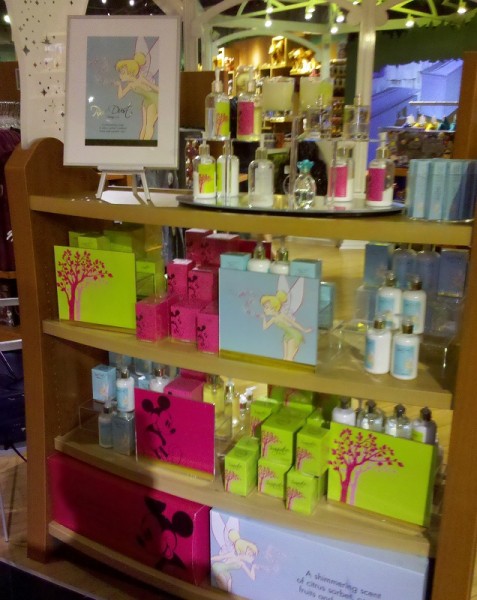 Although we did like the small Nightmare Before Christmas selection.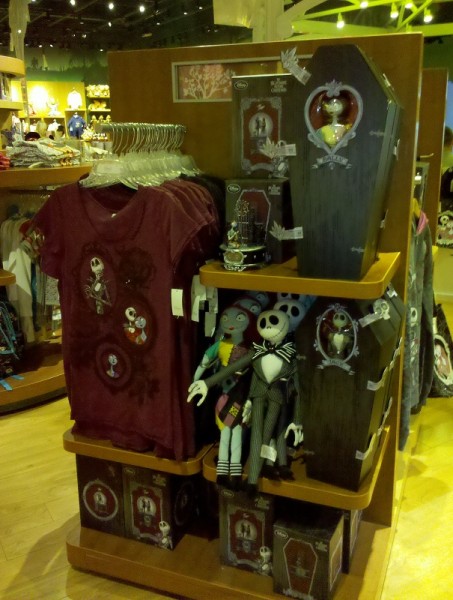 The best idea was the gazebo movie screen.
Unfortunately we can't give this location a good review. Despite the fact that there wee only a handful of customers in the store during lunch hour, we weren't approached once by a single cast member. Not even a friendly hello or welcome.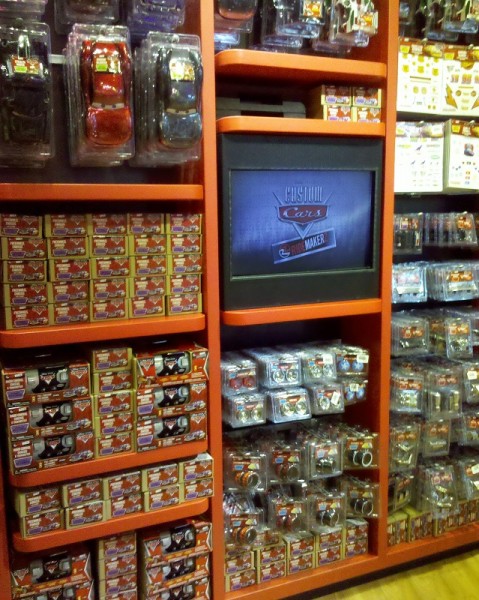 Other than the Ridemakerz cars, the selection of merchandise was the same sad mix as in the old store. We weren't overly impressed with the design (which now looks like any other store in the mall, very little Disney in the design) and did not encounter much interactive magic at all. Nor did the store design encourage guests to travel into the back of the store to browse. Just a lot of plush to be had.
Trust me, it makes me sad to report this. I'm hoping the stores show some improvement. Judging by the size of the crowd, so do many others.