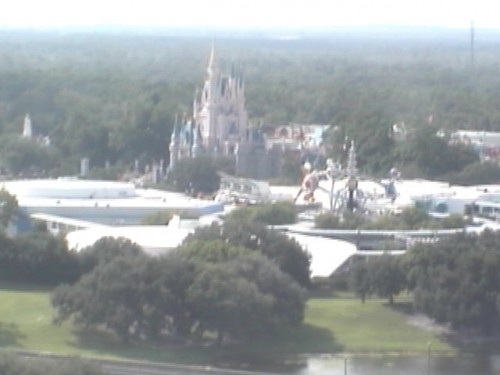 For everyone who wants to know what the weather is like before they head out to Walt Disney World, WeatherBug has been running a web cam pointed at the Magic Kingdom from the top of the Contemporary hotel for at least the last month.
Check out the animation of shots through the month and day. It actually changes views a couple of times.
Other 'Disney' webcams include:
Are there any I'm missing?
Update: Panoramagique at Disneyland Paris.