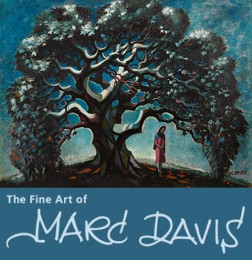 It's hard to express how talented an artist Marc Davis, one of Walt's Nine Old Men, was. You've no doubt seen his animation (Aurora, Maleficient, and Tinkerbell to name a few) and his concept art (Pirates, Country Bears, and Haunted Mansion are just the beginning), but you don't really understand until you've seen his non-Disney drawings and paintings.
Beginning this Friday is your chance to be amazed. Forest Lawn Museum in Glendale is presenting The Art of Marc Davis. For a little more background, Alice Davis talks about the exhibit in the Glendale Press.
The art show runs from May 8th through July 26th, 10:00am–5:00pm everyday except Mondays when the museum is closed. For more information, check the Forest Lawn website.