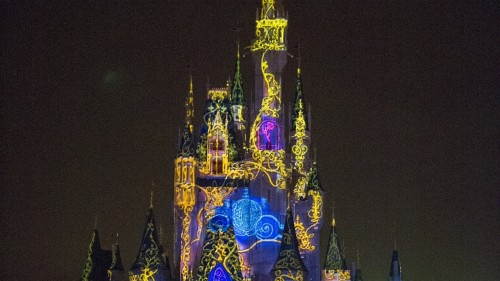 Digital projection on a three dimensional object started out as a cool art project by making a building appear to crumble or become a canvas for swimming fish. Disney's Imagineers were quick to harness the technology and bring it to the parks.
It's currently in use at the Magic Kingdom as part of the Celebrate the Magic castle show and during Mickey's Not-So-Scary Halloween party in Hallowishes and the Villain's stage show. There's also a car in the queue of Test Track at EPCOT that's gets a digital projection treatment. You can also find it in Disneyland Paris as part of the Disney Dreams show, which I hear is fantastic.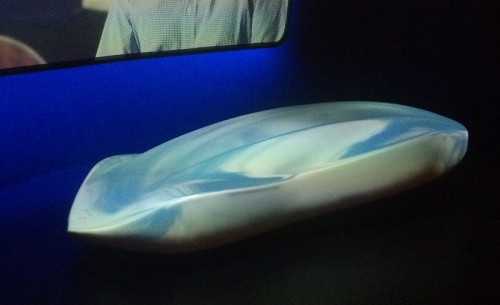 The latest use of digital 3d mapping and projection takes it down to the small scale - a wedding cake. Which as cool as it is, is only available to the few guests who can afford the more expensive wedding packages.
So, I started to think where else could Disney make us of digital projection. They did try something once on Spaceship Earth using Mike Wazowski to announce the "Monstrous Summer" promotion in 2013. I'd love to see that idea expanded upon with more night shows on Spaceship Earth. Continue reading →