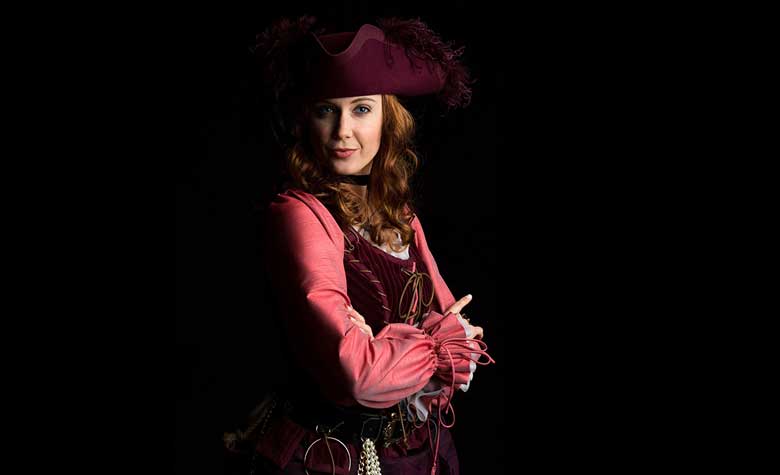 If you come to Disneyland seeking high seas adventure and pirate treasure, you'll have to be patient as the famed Pirates of the Caribbean attraction is currently down to for a quick refurbishment and an update to an iconic scene. The wrench for brides auction scene is getting a new character that injects a little female empowerment into the scene.
That character's name is Redd and she's a redheaded pirate looking for recruits to join her crew. On her travels throughout the Caribbean she sells rum, collects coins, and tours various ports. Soon she'll be meeting with guests inside New Orleans Square.
It's a rare instance of a character from an attraction stepping out to also become a meet and greet opportunity without there being some sort of movie first. Dreamfinder and Figment at EPCOT spring to mind, can you think of any others?
Sounds like Redd will sail into port at Disneyland this summer. Pirates of the Caribbean is scheduled to reopen around May 24.