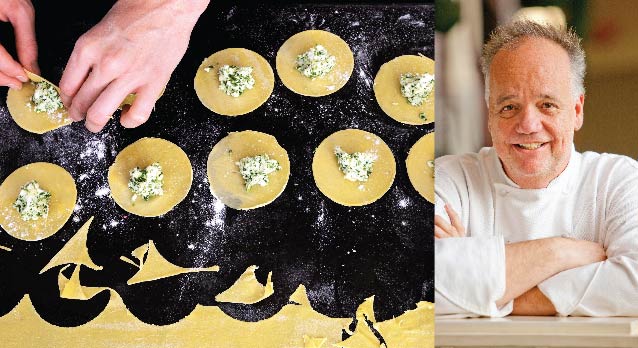 Last year I attended an authentic Italian cooking class with Top Chef Master Tony Mantuano at Portobello italian trattoria. I had a great time and learned a lot about how to prepare food. I'm excited to hear that chef Tony will be back to host a ravioli cooking class this March.
Chef Tony was awarded the James Beard Foundation award for Best Chef in 2005 and is well known for his four-star Italian dining restaurant in Chicago – Spiaggia. Mantuano learned his craft at the cutting board of sever Michelin-starred restaurants in Italy, so you know he has the authentic Italian bona fides.
The class will cost $55/person (plus tax and gratuity) and will be from 12:00pm-2:00pm on March 11th. For reservations call Marian at 407-828-8996 or email mream@levyrestaurants.com.