Editor: The following post brought to you by the Marshal Knight unofficial Tampa Chamber of Commerce :)
When most out-of-towners come to Orlando for a vacation, they tend to stay for at least a week or more. During that week, they are bound to have one or two free days that they have planned prior to arriving. You could go shopping at the outlets, you could relax by the pool… or you could explore this wonderful state that I call home.
I am a proud resident of Tampa, FL and am always trying to suggest people to take the short drive over to my neck of the woods. If you are in Orlando with a rental car, I highly suggest you take the hour to an hour and a half drive over here and explore this great city! Here is a list of a couple things to do when in Tampa that will be fun for the whole family!
Busch Gardens Tampa Bay and Adventure Island – If you are still in a theme park mood, head on over to my local theme park. About an hour and 15 minute drive towards Tampa will land you in Busch Gardens Africa. This theme park started off 50 years ago as a smaller zoo type area, but over the years has transformed itself into a home for animals, food, and thrills. Check out some high octane coasters, including  Sheikra (a floor-less coaster with the North America's 1st 90 degree drop), Montu (a hanging coaster flipping you upside down 7 times), and the newest addition, Cheetah Hunt (a launch coaster taking you to a top speed of 60 mph). For the kids, there is Sesame Street Safari of Fun, a huge kids land with 5 mini and kid-friendly attractions, a show with all of the characters and a huge jungle gym/ropes course area. The animal encounters are also incredible with a train ride going through the habitats and Rhino Rally also taking you up close to the beautiful creatures. If you are here during the FL heat, check out the water park across the street Adventure Island with some great tube rides and body slides. The main park also has some great seasonal festivals throughout the year. While it is VERY different from Disney, it is still a ball of fun and a great place to head while traveling in FL. Head to the Busch Gardens Tampa website for more.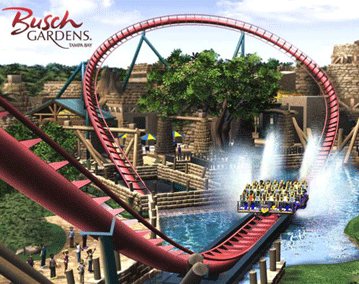 MOSI – A little bit further into Tampa you will come across the Museum of Science and Industry, right next to the University of South Florida campus. This 3-story + more complex houses tons of exhibits showcasing science, FL, and fun! Check out Disasterville, a full floor that puts you right in the middle of natural disasters then lets you play around with the science that creates them. Kids In Charge is a huge building next door allowing kids to run free (with some parental supervision, of course) and play with some of science's coolest discoveries. Create shadow art, lay on a bed of nails, become a giant Velcro strip, and more! Take a visit to the planetarium, watch a film on Florida's largest IMAX Dome theater or take a ride on the High-Wire Bike on the third floor. Find out more information on the MOSI Tampa website.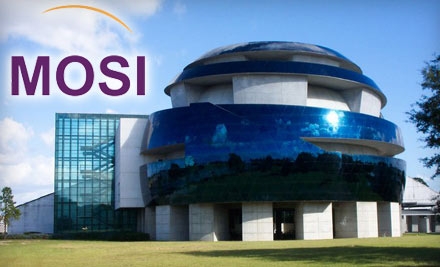 Gasparilla – New Orleans has Mardi Gras… we have Gasparilla. Now, this is a seasonal event, but if you are here during this time, I HIGHLY suggest you check it out. Every year in January and February, Tampa celebrates it "heritage" by devoting a festival to the myth of Jose Gaspar, a pirate who supposedly ran SW Florida. The highlight of the festival is the Gasparilla Kid's Parade, featuring beads, local pirate krews, beads, food, beads, oh, and beads. The following weekend is the normal Gasparilla … but do NOT bring the kids to this one. This one is much closer to the NOLA Mardi Gras. Both parades travel down Bayshore Blvd. right along the water in Downtown Tampa on the world's longest continuous sidewalk. Also included in the festival is a 5K run, a film festival and so much more. Head over the Gasparilla Pirate Fest website for more info.
I gave you three options, but there is so much more to do! There is the Florida Aquarium, the Lowry Park Zoo, the Tampa Museum of Art, and a ton more that could fill up its own week long vacation. Don't be afraid to ask me a question on twitter (@Marshal_Knight) and I would love to help you experience Tampa!
Have you ever been to Tampa? What was your favorite part? Who doesn't want to be a pirate for a day during Gasparilla? Let me know in the comments below! Until next time…Have a Magical Day!
(courtesy of Mad Hatter Promotions for the Gasparilla picture!)