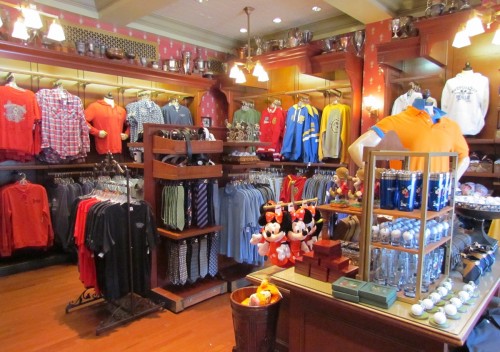 At the Magic Kingdom, they continue to make shifts in the product line up inside the main street shops (rendering that nice new map and directory they had recently produced obsolete), in fact the Trophy shop finally got its sports related merchandise (and other men's attire) back after a long run of Tinkerbell and Minnie Mouse related women's apparel and accessories. I think this is a home run.
More home runs below the jump in our gallery:
If you like this or other Disney theme park merchandise, you can find a lot of it on DisneyStore.com these days.